"Reset"


Jefferson Station, Filbert and 11th Street, Philadelphia, PA, USA. 2023.

From a desire to expand on what types of programming are offered at the Color Me Back workshops, Andréa partnered with poet Amy Saul-Zerby to lead four weeks of poetry-based workshops.

Each week, Amy engaged participants on various themes, including Joy, Love, Hope, Strength, Resilience, Growth, Inheritance, and Purpose. Amy selected and shared published writings on the themes, and participants were encouraged to create their own writings, share, and discuss them with the group. Participants were also asked to do artistic visualizations of words from their writings, which were then layered and distorted to design the mural composition.

The design is created entirely from their words but is meant to not be specifically legible, almost as a form of abstract graffiti. It is an expression of varied voices through different writing styles. Excerpts from the participants' writings can be found scattered throughout the mural composition, and an e-booklet of all of the unedited writings from the workshops can be found at the link below.
.

For a .pdf booklet of the participants writings, click
here.



.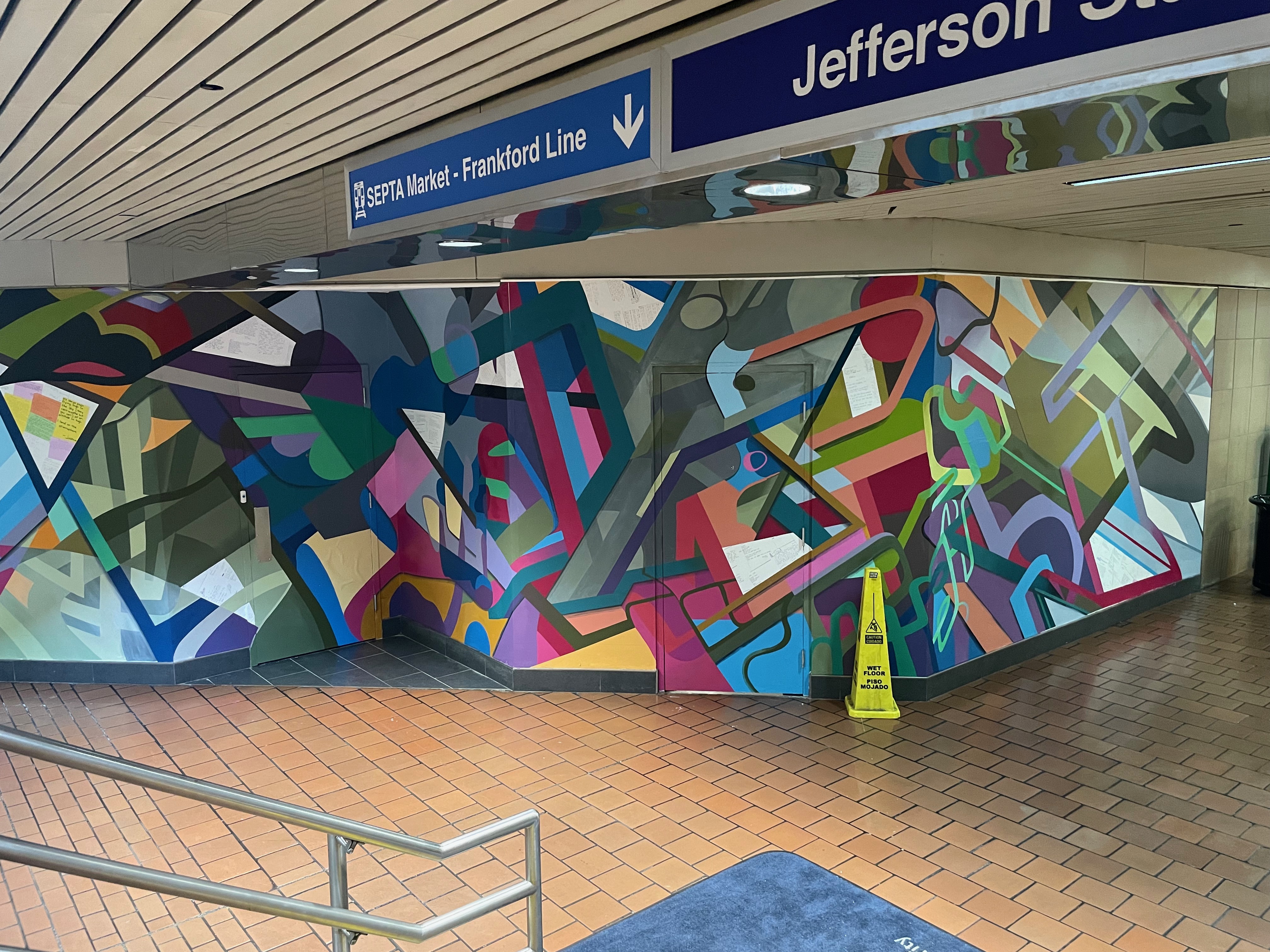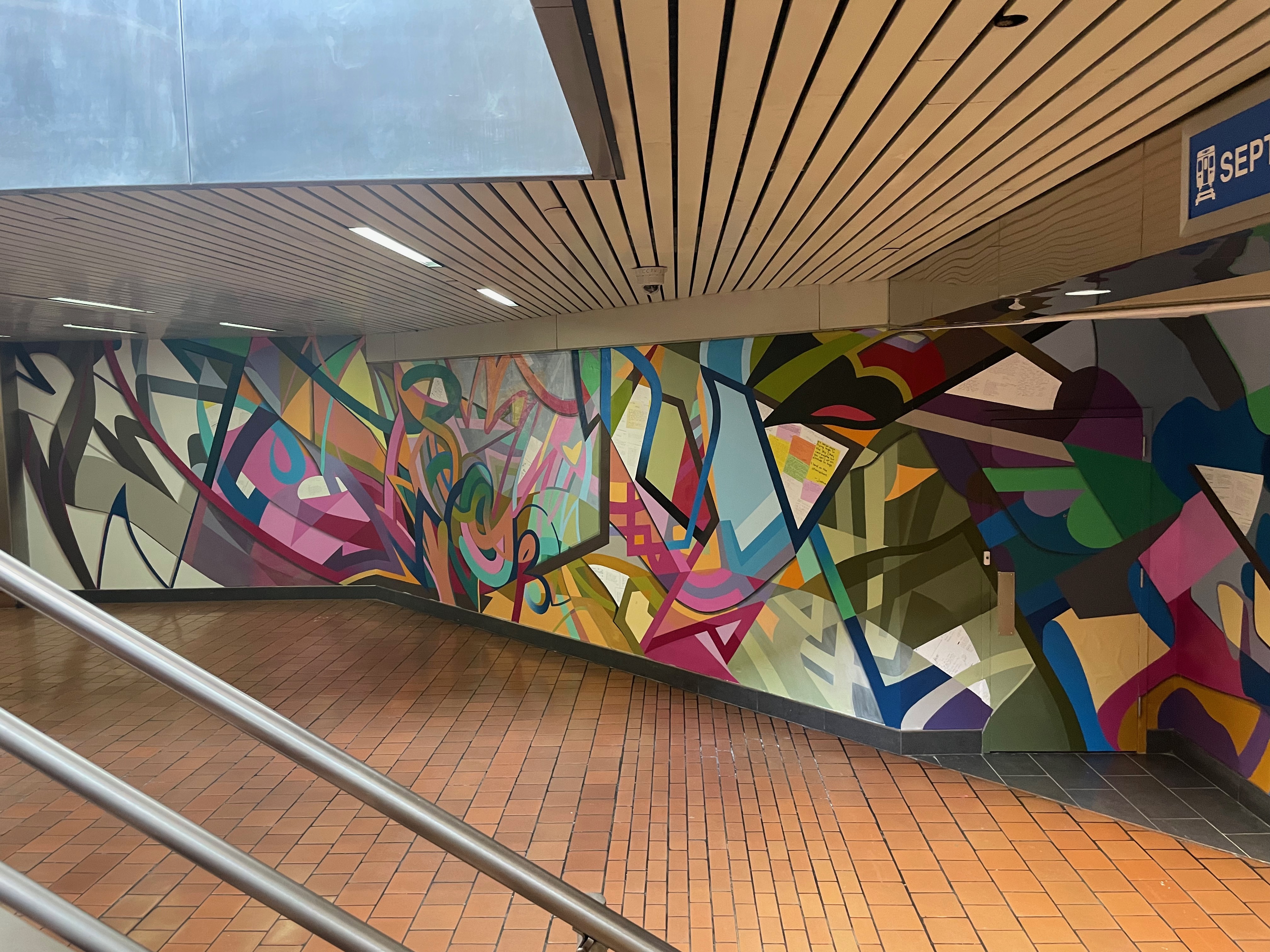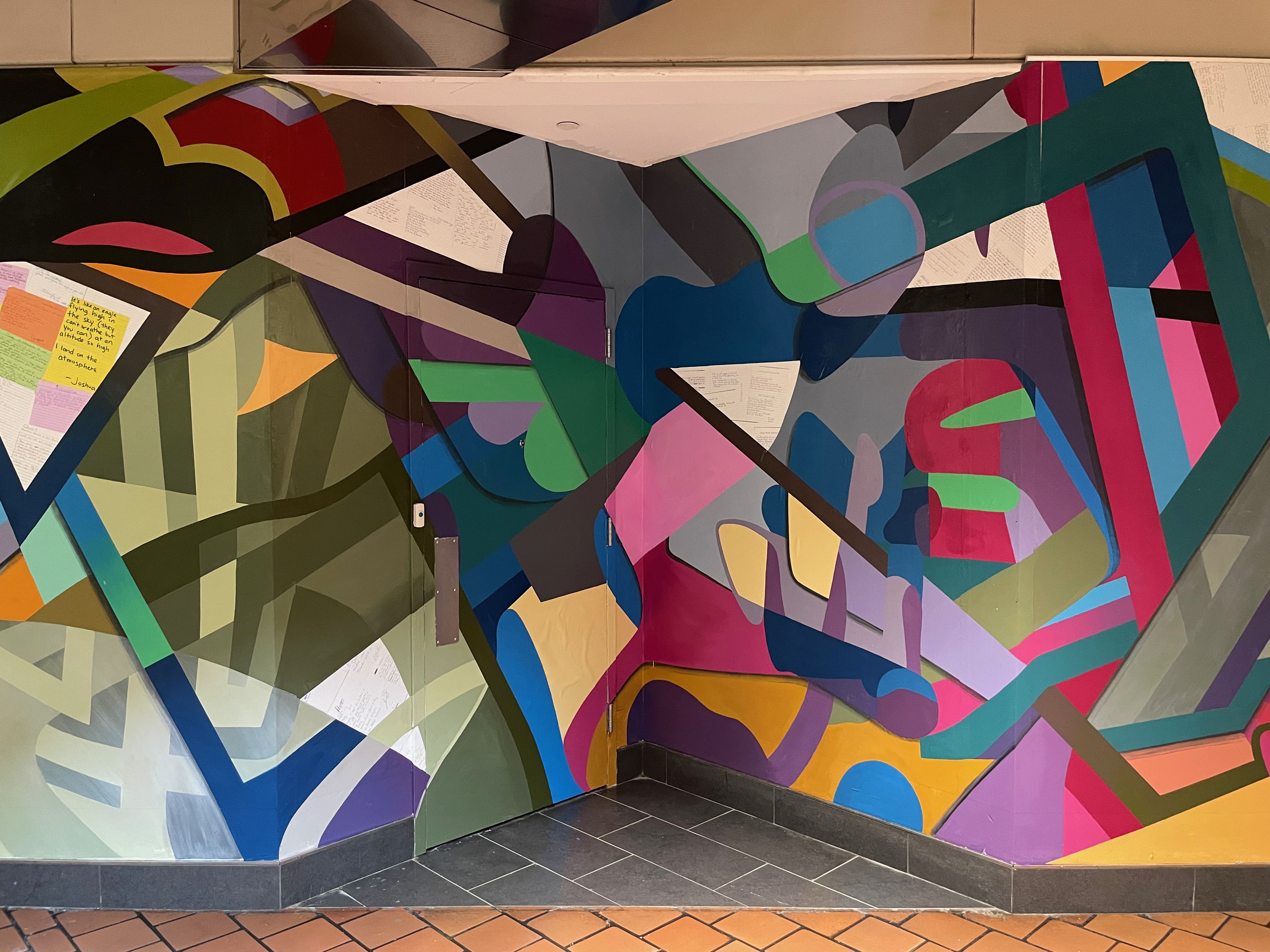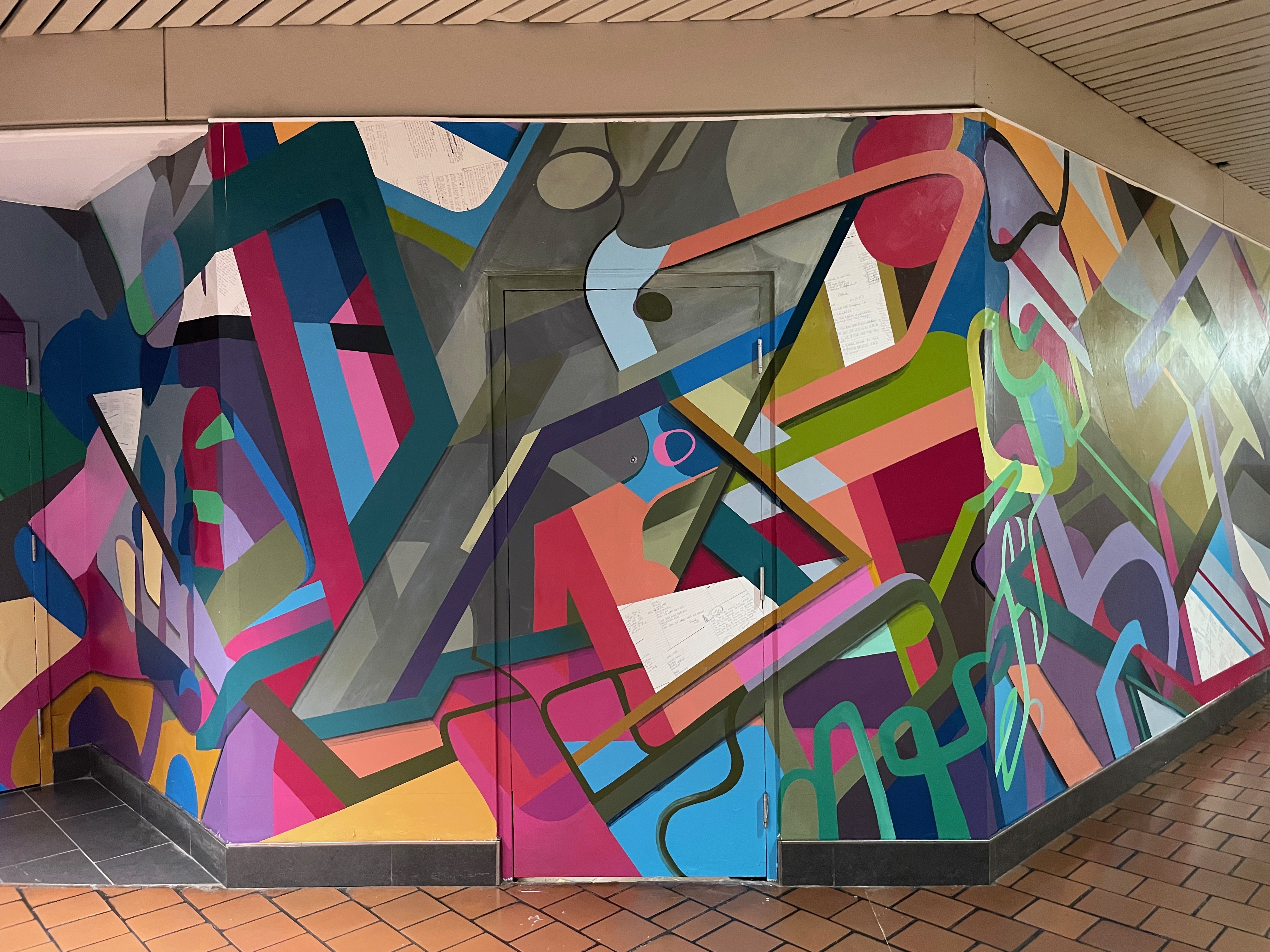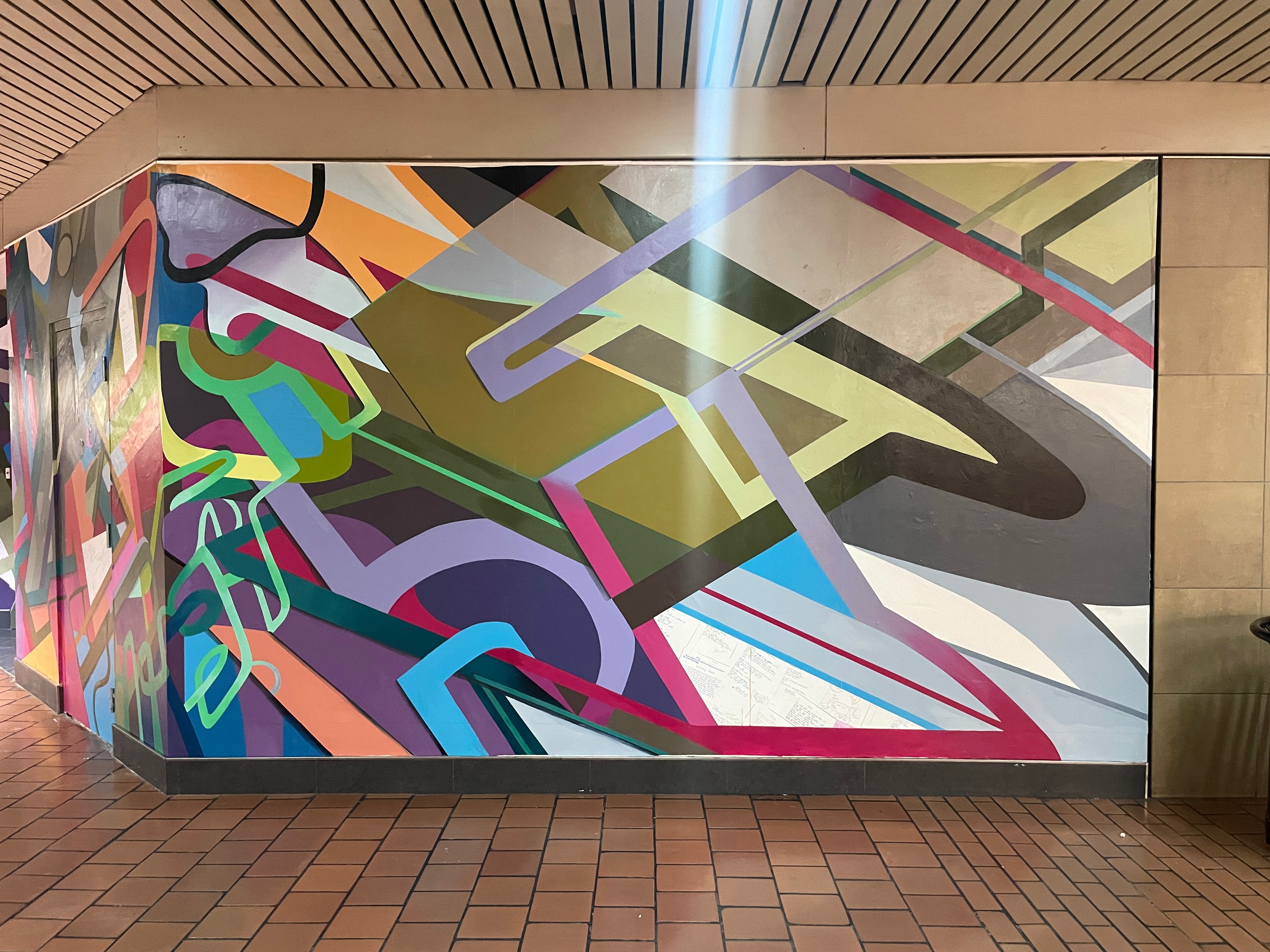 (Digital Design)